Kelli Marie S. Testimony
My name is Kelli Marie, I was a very, very bad alcoholic. I woke up drinking, I went to bed only because I passed out. I hit rock bottom, at least I thought I did. I was a bad mom, a bad wife, bad daughter, bad sister, and a bad friend. I let alcohol take over my life for years until it was about to take my life. I woke up one morning knowing that alcohol was going to kill me. My mom found a faith-based recovery ministry. I chose to go on September the 29th, 2020. I struggled bad with withdrawals until I decided I couldn't do it. On October the 4th I left the ministry, walking to Walmart of all places. (Contineud Below- the picture to the right is before completing the program)
Continued
On that journey I passed many liquor stores, but something kept telling me, "Don't do it," and I didn't. When I got to Walmart I called my husband and my mom many times. No one ever answered. I decided that it was a sign that I should go back to the ministry. They allowed me to come back because I was still sober. My family never received any of the missed calls from me that day. Now I know, on that day, the feeling I had to not drink and the fact that my calls did not go through was nothing but God. God had a plan for me that day and that's the day I met Him and He took the darkness away from me and filled me with light. He has reunited me with my family in a way I could never imagine. I know that I am who I am today because of God and the people that he has put in my life to help guide me. I owe God everything but will never be able to do for Him what He has done for me. God is so good!!
(The picture to the left is after completing the program)
Javeed
I was down and out facing prison time. The State Attorney gave me one option ant at was to go to rehabilitation. Since I had such a problem at another Christian Rehabilitation Program, I didn't know if Promise Land would be any better. The truth is Promise Land has been great to me and taught me many things. I finally can read the Bible and understand it as well. I have pride in my work and have built a strong relationship with Jesus Christ, which will follow me throughout my life. I want to personally thank Pastor Glenn Hamel and Promise Land for showing me Christ and saving my future. One thing Glenn said to me when I first got here was we are a family. This I understand now, we started out as brothers in addiction now we are brothers in Christ. Thank you Promise Land for truly saving my life. I will now have freedom in life and freedom in the after life
I just wanted to take a minute to say, "Thank You" to each and every one of you for 2 years of life changing experiences and events. I came to Promise Land Ministries on July 10, 2013 a broken and beaten up man. Yet, from the moment I walked through those doors of our old sanctuary, I felt extremely welcomed and cared for. I attribute that feeling to you all. Though my journey with Promise Land has come to an end, I want you to know how grateful I am. I thank you for your love, your acceptance, your support, and more than anything, your prayers. The past 8 months have been trying on me both physically and emotionally; but it is because of your prayers and support, that I know I will get through it. I have missed being there regularly, but always knew you were with me. To Glenn, Vera, Joe, Ed, and Mike; I thank you all for showing me the right way to live my life. To know that it cannot be MY WILL, but God's Will. Keeping this in the forefront of my mind, and always in my heart; will allow me to once again be the father, son, and more importantly the man I used to be. For that, I cannot say Thank You enough. To Chris, you and I share so much more than just the 239 area code. These past two years working together and serving together have meant more to me than you will ever know. I am so proud of how much you have grown in Christ. It's truly Gods work! I look forward to watching you continue to grow in both your Christian Life and now in your personal life! I love you my brother. To all the guys and girls that I have lived with, worshiped with, and had the pleasure of serving with; I wish you continued success and progress in your journey not just in sobriety, but in Christ. You can always overcome your issues as long as you put him first. It's not easy, every day is a new struggle, but with him, you can do anything. Philippians 4:13. To all the guys and girls in the program now, take this opportunity and grab a hold of it with both hands! Turn yourselves over fully and completely to God, to the program, and just as importantly to each other. You have to understand and appreciate the opportunity God has afforded you. This is not only a life altering opportunity for you, but a life saving opportunity, embrace it. Use this chance to stop doing things your way, and do them HIS way. If you do that with your whole heart, you'll be amazed at what life has in store for you. In closing, I love you all. I thank you all. I appreciate everything you have done for me. If there is anything I can ever do for anyone, please feel free to contact me. I'm not going away, just starting the next phase of my life. Thank You and God Bless. Keep these two verses in mind: James 1:12 and Jeremiah 18:4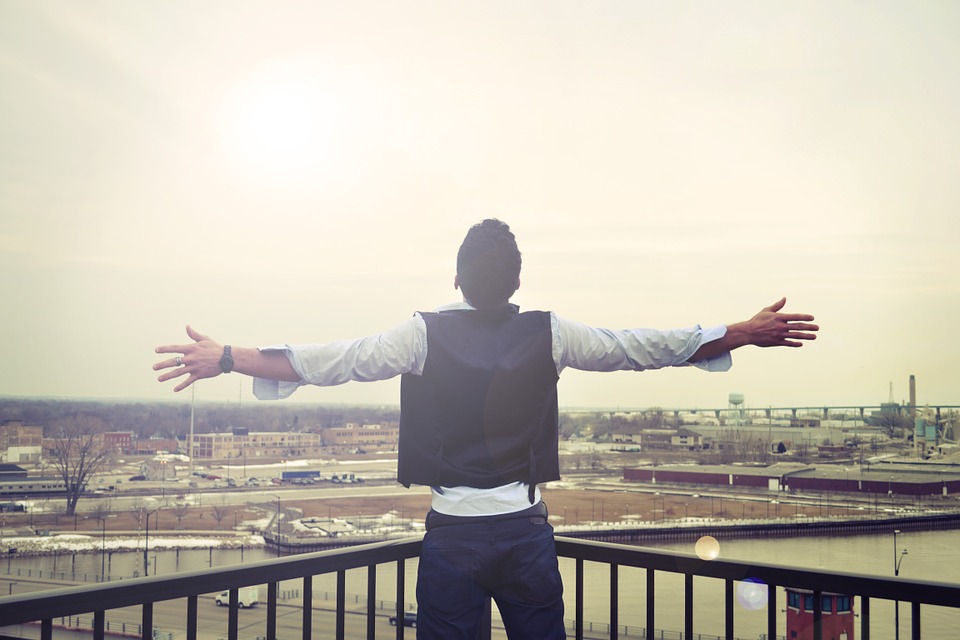 Joe W.
I was a broken person when I came to Promise Land in January 2016. I was homeless, jobless and hopeless, I was staying at the shelter in Tallahassee after hitting rock bottom in Panama City. I'd tried to commit suicide and a doctor baker-acted me and sent me to Apalachee Mental Health. From there, I ended up at the shelter, where I drank every day and did drugs when available. My life had no direction and I only thought of God when I was real sick from drinking or when I was in danger. A staff member at the shelter tried to help me go to A.A. and stay sober but I just didn't have any hope. She gave me a pamphlet with Promise Land's number on it and I called. This older couple came and go me the next day and my journey began. They had a home for me and several other women and there was structure in this home. WE all had a Church Family at Real Church with a real Pastor and Praise Team. They were all very kind and accepting. We had routine with morning devotion, work at the Thrift Store, class, Bible work, Church, and we ended our evenings with "wrap up." My house mother and teachers helped me look at situations and people with love. I began to find solutions to my ill feelings and attitudes in God's Word. We were issued a packet every month which had Bible work, and literature on trusting God and loving others. Jesus became Real to me, not just a saintly figure I saw in pictures. Our Church was our second home and we were on big extended family. I learned to live in the spirit instead of the flesh. I quit feeling guilty and full of self-loathing for the bad things I did to myself and others. When Jesus was crucified on the cross He died for my sins. Now I understand this. I've been saved and I have a choose to decide to follow God's leading and walk a new path. I do what the Word says to do and blessings follow. At Promise Land, I've been given something very valuable and that is, HOPE! Thank you for giving my life direction.